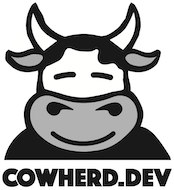 Howdy! Cowherd.dev, LLC is my personal mobile and web app development company. I've been working on mobile experiences for the last 20 years and am proud to see where we have progressed as an industry.
Your smartphone IS YOUR PERSONAL COMPUTER, and your customer's smartphone is their personal computer. Your business needs a simple and beautiful mobile experience that is reliable and efficient. It has never been a better time to take advantage of this powerful and always connected device sitting in your pocket.
You have probably noticed that this page is incredibly sparse, this is by design. It renders quickly on all screen sizes and allows the user to focus on the content. Your customer's use your apps and websites to solve a problem. WE MUST keep that in mind during all aspects of app design and development.
Sincerely,
Shane Cowherd